High-speed Snowballs and an Ice Cream Sandwich on Christmas day? Very possible, if you have a Snowball development board and download the latest Android release from Linaro. Android 4.0.1 ICS have been available from Linaro for over a month, but today Linaro has announced a build with support for accelerated graphics on the ARM Mali-400 graphics processor integrated with a dual-core Cortex-A9 processor on the ST-Ericsson Nova™ A9500.
The build is available to download from http://releases.linaro.org/11.12/android/images/landing-snowball/. Linaro have also posted a YouTube video of this latest build running, so you can see exactly what you'll be getting.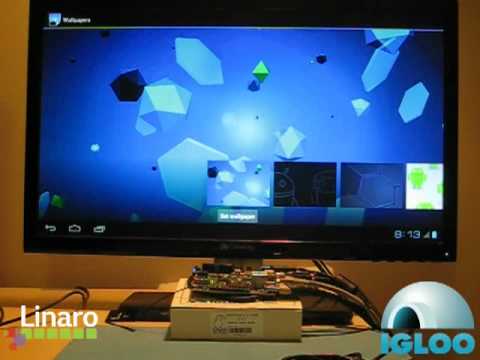 There's still plenty of work to do to enable all the features of the Snowball board in ICS, but you can start to experience it and take the source code to build your very own version, customized to your needs. Share your experiences, ideas and any challenges you encounter on IglooCommunity.org, the community site for Snowball.
Happy Snowballing this Christmas…